The show stock at the Arizona National Livestock Show are top notch in quality and genetics. While true, exhibitors know without exemplary presentation, superior traits can be overlooked in the ring.
We know each barn implements different primping products to elevate their animals above the competition, so what do the best fitters, clippers, and washers have to say about putting their animals on this level?
Swine
"Shininess depends on the pig," Jocelyn Slade, 18, said about the importance of making sure hogs are sleek and shiny before entering the ring.
With darker-colored hogs, it is easier to see how the shine spray accentuates their muscles – and curves – while lighter hogs require more work and product to show off their assets.
Cattle
Keeping it simple, 16-year-old Jared Schmidt said his top priority is keeping animals clean. Kleen Sheen is a go-to product for he and many other cattle showmen.
In addition, washing and blowing out cattle to give their hair maximum body and volume is crucial.
Sheep
"Cleanliness is key when shearing sheep," Kailey Faulkner, 15, said of her grooming rituals. She said it helps with a closer cut and make shears last longer.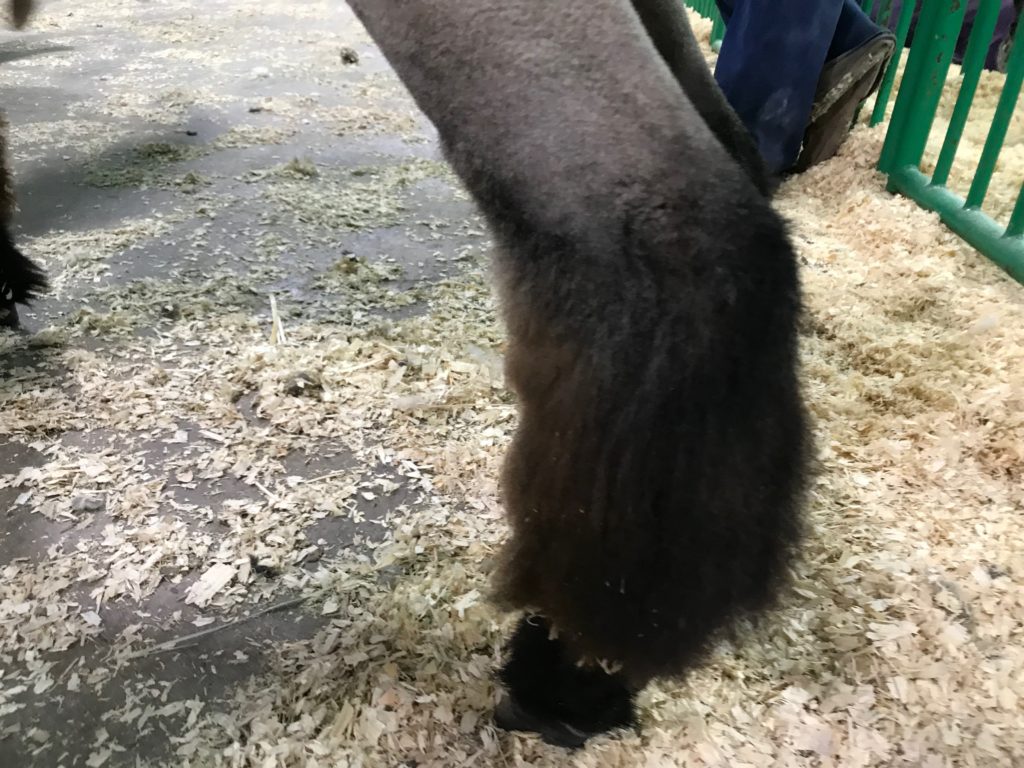 Caption: Avery Sawyer, 15, said blending the wool from the body to the leg is important to maximize the lamb's bone structure.
Goats
Ava Shroyer, 12, said goats "have to be completely dry" when they go into the ring. It's common to use baby powder to help brighten the goats coat and help protect them from potential illnesses.
Like cattle and pigs, fluffing and filling the legs with product is an important part of accentuating their bone structure. Hocus Pocus and Hair Savior are her go to products.
Take these tips and raise the bar for your barn.
—-
Shayla Hyde, a recent Arizona State University alumna, holds a bachelor's  in journalism and mass communication from the Walter Cronkite School of Journalism and Mass Communication.