Scholarships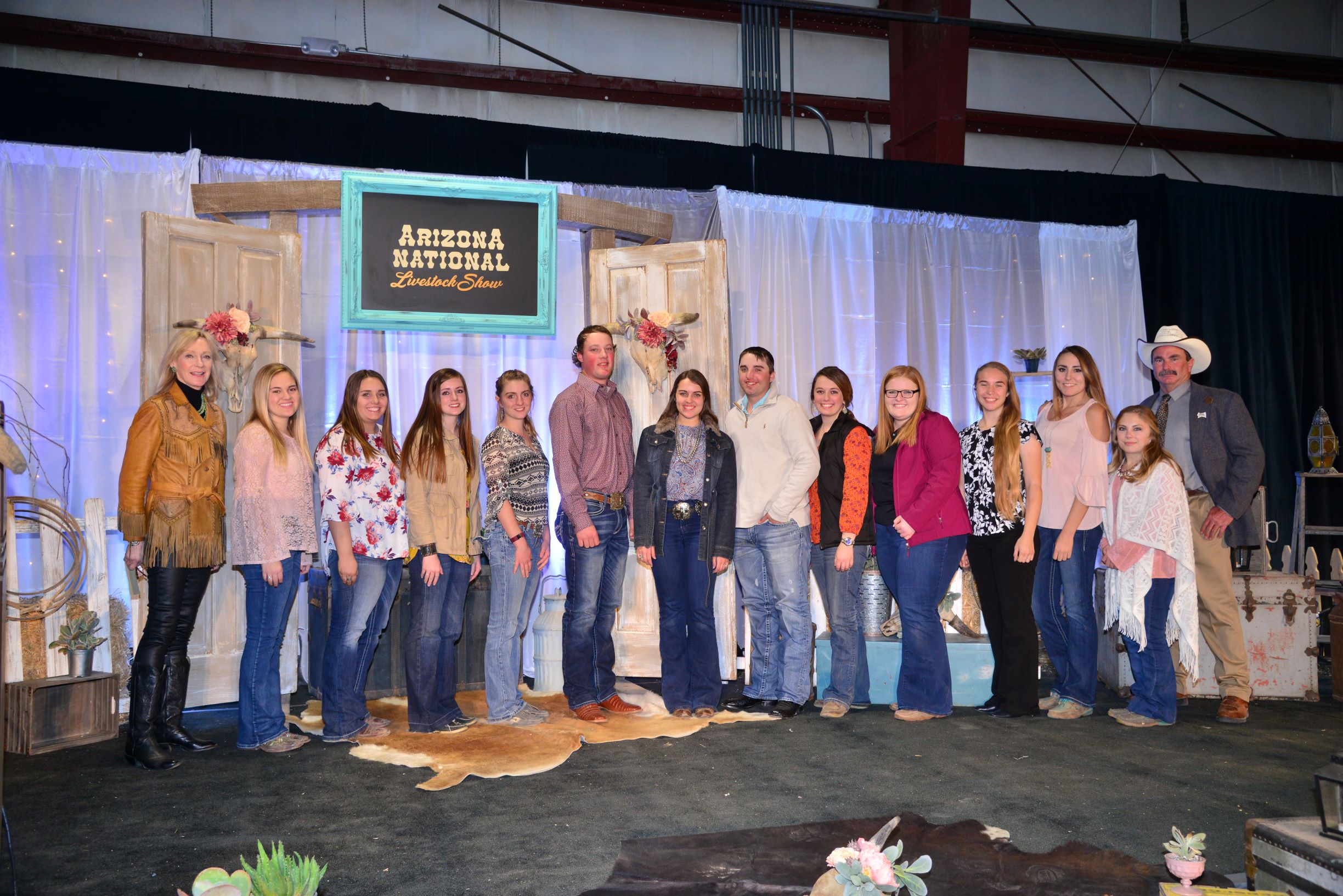 The Arizona National Livestock Show invests in the future of agriculture by awarding more than $40,000 annually in scholarships to students who have participated in the livestock show or horse show. Since inception, the Scholarship Program, funded through donations to the Arizona National Livestock Show with support from the Arizona Horse Lover's Foundation, has awarded more than 900 scholarships totaling more than $920,000.
Donate to the Scholarship Program
Education is key to the success of our youth – the future of our agricultural industry. We encourage contributions to the Arizona National Scholarship Program to motivate students in academic pursuits in agriculture.
Donations are tax deductible and your full contribution will go directly to the scholarship program. For more information or to donate, contact the Arizona National Livestock Show office at (602) 258-8568
Application Information
Scholarship applications are accepted and reviewed once a year. The deadline to apply is March 15th.
Application Criteria
Scholarships are available to students pursuing an undergraduate degree and attending an accredited university or college for the current academic year.
Scholarship Requirements:
Prior Arizona National participation
High school graduation
Completion of at least 12 semester hours following high school graduation and before applying
Currently taking at least 12 credit hours
A minimum grade point average of 2.5 (A = 4)
Selection of applicants and amounts awarded are based on the committee's review of these criteria:
Arizona National Participation

Exhibitor, Volunteer or Employee

Career Plans & Goals
Grades & Course Work
Letters of Recommendation

Quality, Content and Credentials

Activities

Ag-Related, Leadership, Well-Rounded, Accomplishments

Overall impression of applicant and application
SCHOLARSHIP SUPPORT


MEMORIAL SCHOLARSHIP SUPPORT
Bob & Miriam Boice Memorial
Everett Bowman Memorial
Georgeann (Ann) Maxcy Memorial
Duane Webb Memorial