Cowboy Classics Western Art Show and Sale
Spanning more than 30 years, the Arizona National Livestock Show has been a showcase for the western lifestyle and a tribute to the American Cowboy.  Working with a special grant provided by the Kemper and Ethel Marley Foundation, the Arizona National Livestock Show is proud to do its part in helping to support and encourage Western Artists. In doing so, we help them gain recognition, visibility, and opportunities for their work in the art world.
Promoting cowboy artists, who often focus on Western and Cowboy-themed art, involves specific strategies to showcase their unique artistic perspectives and connect with a target audience interested in Western culture and heritage.
Promoting cowboy artists involves not only showcasing their artwork but also embracing and conveying the rich cultural and historical significance of the cowboy and Western way of life. By effectively reaching out to the cowboy and Western enthusiast community, cowboy artists can find a dedicated audience eager to support and appreciate their work.
Each year an up-and-coming artist is chosen and commissioned to create a piece for the Arizona National. That piece is then auctioned off and the proceeds go toward funding. This year, we're excited to work with the Art of the Cowgirl organization to help synergize our efforts to promote and preserve Western and Cowboy artists.
If you have questions regarding the Cowboy Classics Western Art Show and Sale, please email information@anls.org.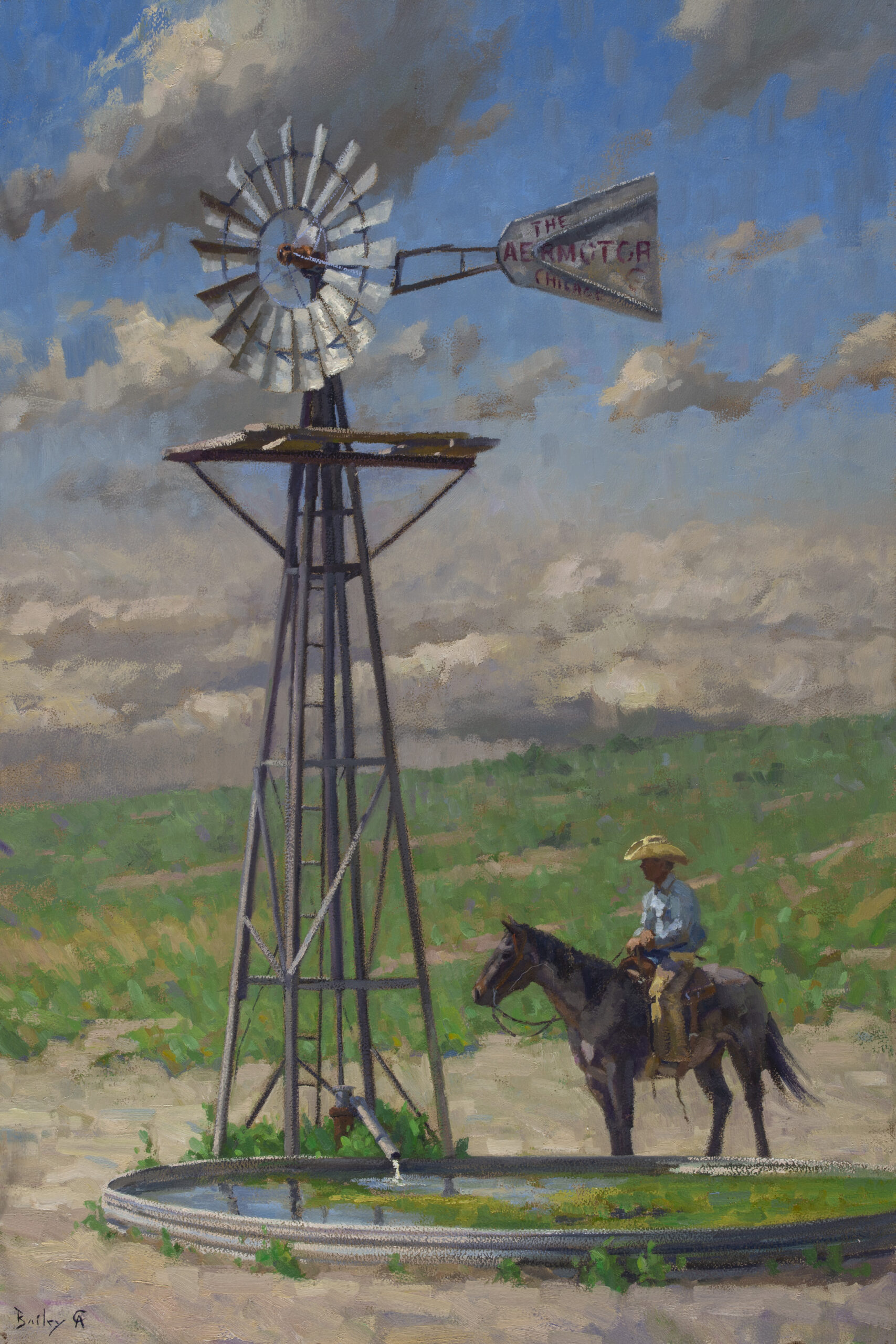 2021 Commisioned Piece "Cool Water" by Brandon Bailey
Hours of Operations

Show Hours:
December 29th & 31st | 9:00 AM-4:00 PM
Location
Wesley Bolin Youth Building

If you wish to receive a complimentary parking pass to the livestock show, call the office at 602.258.8568 or email us at information@anls.org.