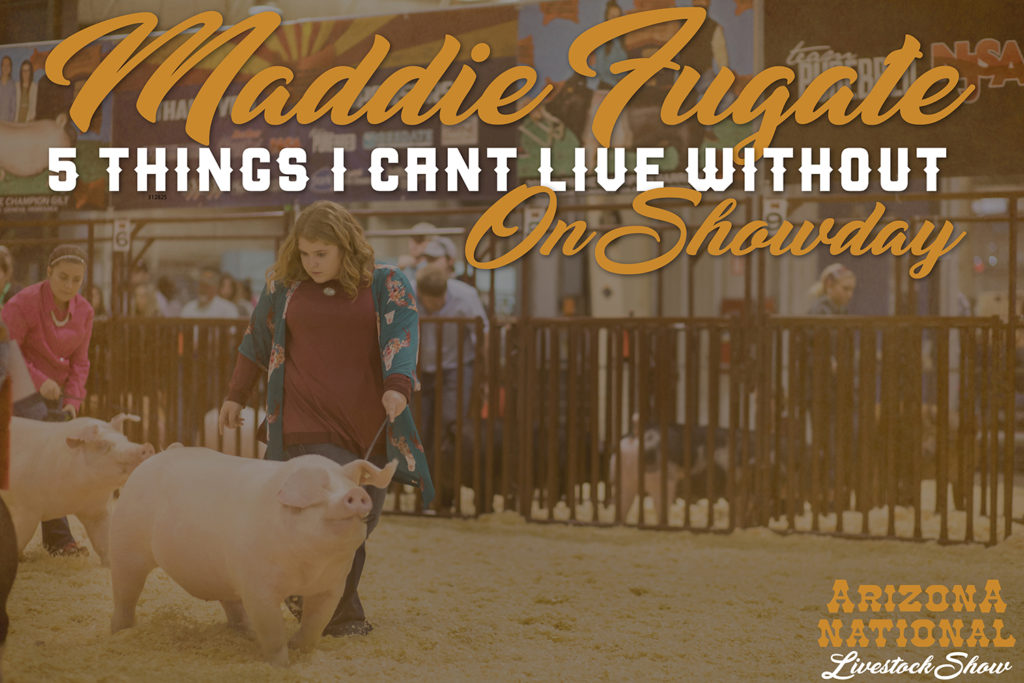 Although she's known for being an intense and fierce showman, outside the ring Maddie Fugate, an 18 year old native of Mahomet, Illinois, is a mentor to novice showman who are eager to follow in her footsteps.

Not only is she champion in the show ring, she's also a member of the LakeLand College livestock judging team.

Today, Maddie is sharing the top 5 things she can't live without on showday.
Caffeine.
Early days in the show barn call for an extra skip in her step.  

My purple polo button-up
The color of champions is part of Maddie's brand.
Weaver Show Shine.
All shine without the grease.

Wintex White
Always great when you show lots of Landrace.

My parents
They keep me sane while still running around like chickens with our heads cut off.
—-

Payton Fore, a born and raised Okie from Muskogee, is a second-year photography major at Oklahoma State University. Through livestock photography, Fore has fallen in love with the livestock industry. She is pursuing a career that will not only allow her to remain connected to the industry, but will also allow her to push her creative boundaries.