A recent intensely-fueled uproar hit the Arizona National Livestock Show community this week. "Goat frenzy," a craze that has swept the internet giving goats all the attention on social media outlets, divided showman from all walks of life.
Appalled by their animals' lack of attention from spectators, swine, cattle, and sheep showman are up in arms following these recent events.

Why do goats get all the attention?
Are other livestock species not as worthy?
Why does the internet show unreasonable bias?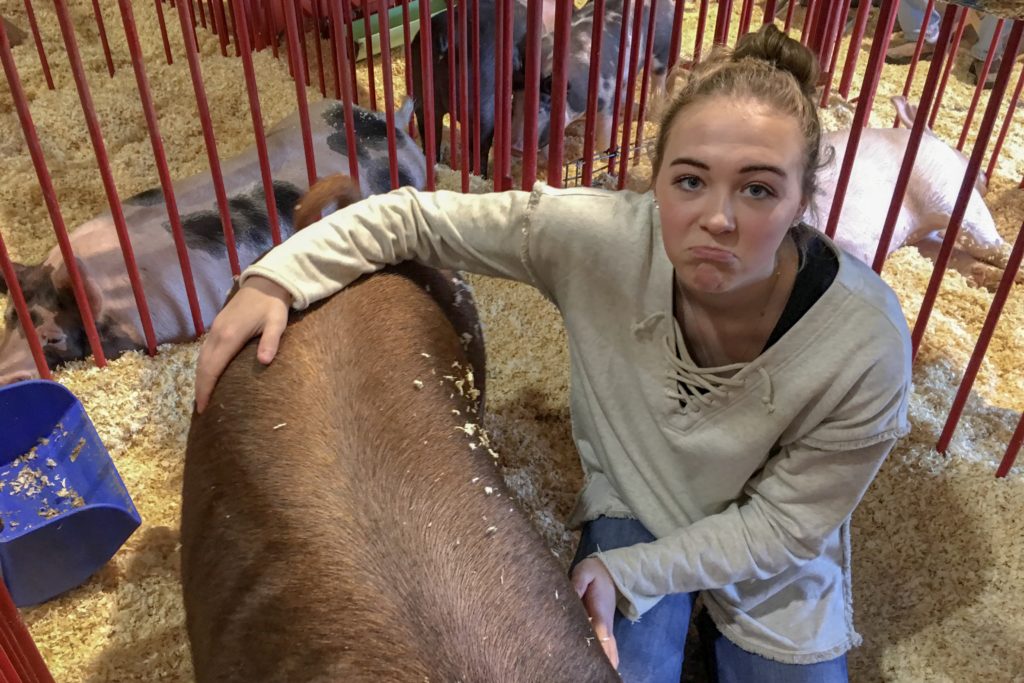 The swine barn was swift in addressing the issue. Iowa native and seasoned showman Dalayna Brugman shared why she believes pigs deserve more than their currently minimal allotted time in the spotlight.
"Pigs are way cuter and have more personality than goats," Brugman said. "When you rub their bellies, they roll over and lay down like little dogs. How could you not love them?"
Garrett Wolf and Wyatt Collard traveled from Carthage, Missouri, to ANLS, only to arrive to an onslaught of goat propaganda.
"Swine are clearly the most intelligent species at the show," Wolf shared in regard to why the spotlight should be on directed toward the pig barn. "They [goats] have the attention span of a squirrel. Why would you glorify an animal so stupid."
Adding fuel to the fire, a google search of term "goats" renders 71,100,000 results trouncing every other species. Cattle came in second with 68 million results, lambs came in third with 66 million, and swine came in a distant fourth with 11 million.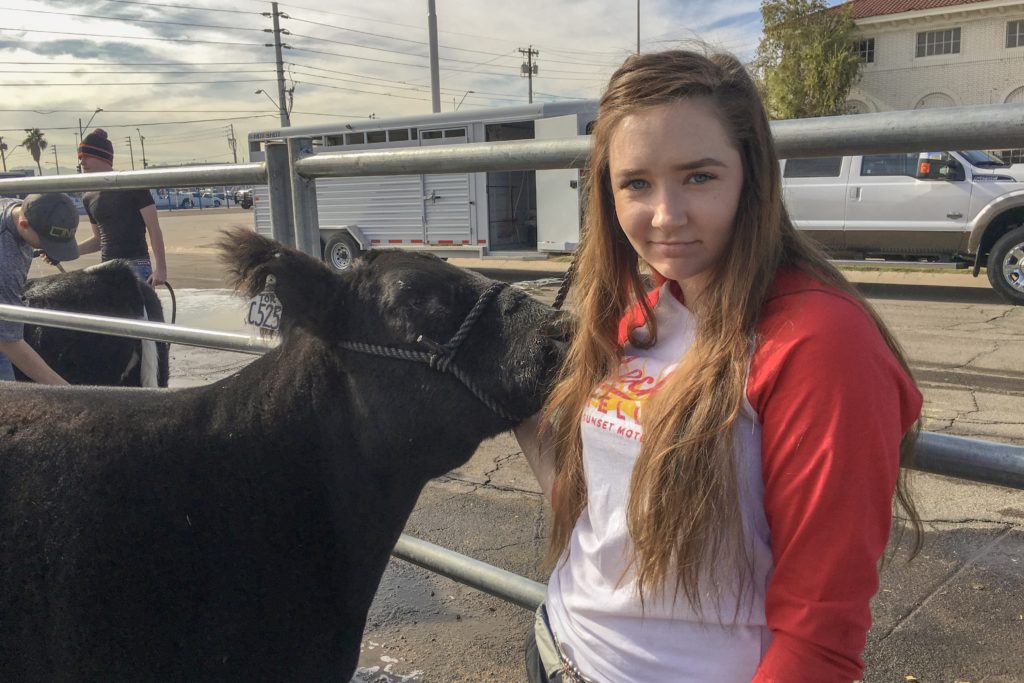 Particularly outraged as word spread of the tremendous goat popularity, the steer barn quickly joined the peaceful protest. New Mexico native Victoria Lewis shared her thoughts on the issue, insulting goats' intelligence, hygiene, and diets, among other things.
"Not only do goats smell, they also eat everything in sight – including clothes," Lewis said. "Steers are big teddy bears who need more love."
The most heavy-hearted debate came from a house divided; sisters Katie and Jessica Lintz from California who show both lambs and goats. Katie, the eldest sister says lambs easily outrank goats.
"Lambs are fluffier and prettier," Katie said. "Goats are boring and shouldn't be getting all the popularity."
As the sun set on the first official day of the livestock show, Jessica set the record straight.
"Goats are just better and everyone knows it," she said.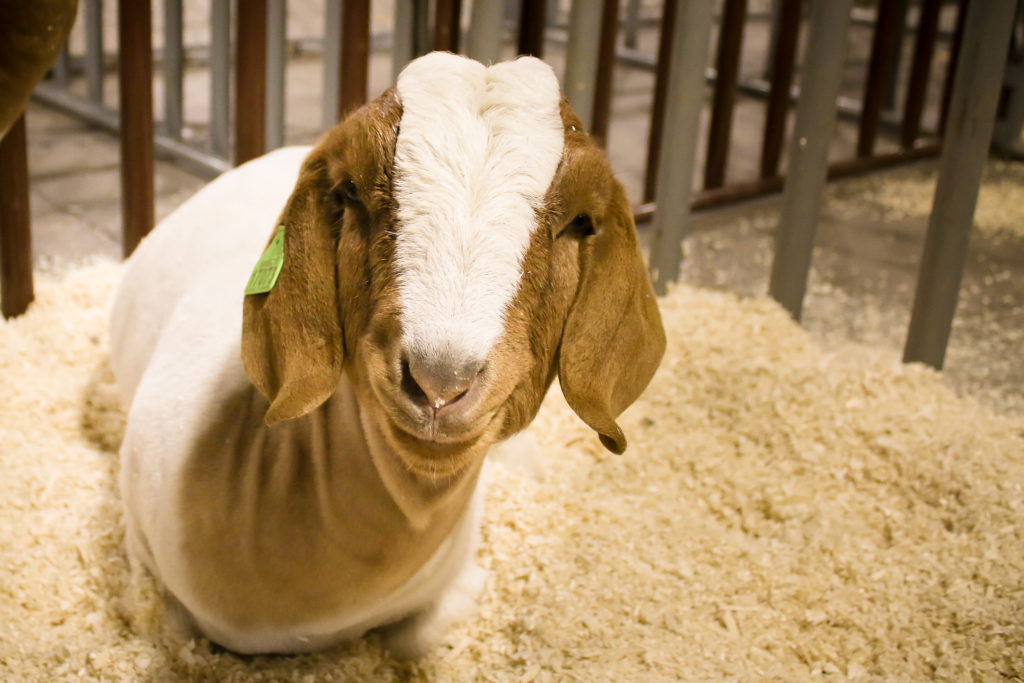 —
Taylor Rogers, a native of Mesa, Arizona, is pursuing a master's degree in agricultural communications at Texas A&M University. She is serving as a 2017 Arizona National Livestock Show Digital Media Intern.
Devin Lawrence Wilber is a junior at Oklahoma State University studying strategic communications and sports media and a member of the  2017 Arizona National Livestock Show Digital Media Internship team.