YOUTH AMBASSADOR
The Youth Ambassador position is an exciting new role added in 2016 for the Arizona National Livestock Show. During the Show The Youth Ambassador will be active assisting with events and promoting the exciting opportunities throughout the week which youth exhibitors have to become involved.
SYDNEY PARSLEY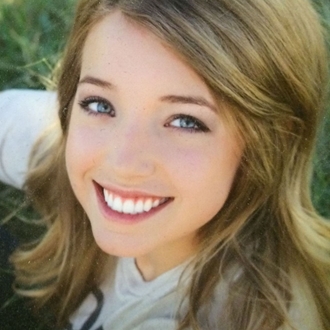 My name is Sydney Parsley I am honored to have been selected as the first Arizona National Livestock Show Youth Ambassador.
I am an Arizona native and was born and raised in a growing farming community located west of Phoenix called Buckeye. I am a 2015 graduate of Buckeye Union High School. Since then, I have been a student at Arizona State University where I am pursuing a double major in Agricultural Business and Business Administration.
I started showing when I was six years old and have a strong passion for livestock and agriculture. I was an active member of the Buckeye FFA Chapter, and I will receive my American degree this fall at the National FFA Convention. Growing up in the farm community of Buckeye I was fortunate to be around a lot of opportunities to work and learn about agriculture, and those experiences I will carry with me forever! Nothing makes me happier than being out on the family farm with my pigs and cattle.
I started showing at Arizona National Livestock Show when I was nine, and I have shown feeder calves, feeder lambs, and market hogs (but mostly hogs). Over the course of that time I have been fortunate through a lot of hard work to have shown two Breed Champion hogs, one Reserve Breed Champion hog, and in 2012 I drove the Reserve Grand Champion Market Hog, one of the highlights of my show career.
Over the years, I have met and made numerous friends from across the country who always come back to Phoenix to show at the Arizona National Livestock Show. In my opinion, it is one of the best shows! I believe that giving back and volunteering is vital to the success of livestock shows, and now that I am out of my prime I have volunteered here at the show wherever I can. I have seen tremendous growth over the past few years as well, and I am excited to see what the future holds for this incredible livestock show. It is the people that make the show, and I can assure you there is a great group of people running the show as well as the exhibitors and their families that make it all worthwhile!
I invite you to explore both the Phoenix area and all of our amazing state while you are here. I hope you enjoy your stay and wish you the best of luck in the ring! You might see me out there, or I could even be driving a hog right next you!