Learn what 4-H and FFA exhibitors go through in raising livestock to show and sell at the Junior Market Auction to meet their educational goals for the future.
4-H and FFA exhibitors experience the business of raising and selling livestock at the Arizona National Livestock Show.Youth experience first hand when they sell their market animals and receive the profit or loss from their livestock project. From those entered, only Champions and Reserve Champions of each species – beef, sheep, swine, and market goats will be sold at the Junior Sale of Champions. The sale quota assures both the sale of high quality market animals and the best possible price.
The Junior Livestock Auction further benefits the youth in agriculture through contributions to the Scholarship Program. The program provides financial assistance to college level students and this year we will continue to use a portion of the auction funds raised to benefit the Scholarship Program. Buyers at the Junior Sale of Champions can take pride in the knowledge they are providing a foundation of support for upcoming generations of agriculture entrepreneurs.
The Junior Market Auction is a great opportunity for business's to support youth in agriculture. If you are interested in supporting the Junior Market Auction, contact the Arizona National Office for additional information.
---
69th Junior Market Auction
 Auction Total $196,292
                                Head    Sale                Average
Cattle                     24       $92,554         $3.11/Lb
Lambs                     25       $33,894         $10.26/Lb
     Swine                  25       $35,217              $5.31/Lb
Goats                     25       $34,627         $15.56/Lb
2016 Junior Market Auction Buyers
| | | |
| --- | --- | --- |
| Accomazzo Company | G & C Water N' Ice | Phoenix Cement |
| Allied Fire Protection | Ham Family | Robert Kemper Corrigan Foundation |
| Arizona Materials | Headquarters West | Rockin 4 Ranch |
| B & R Farms | J & B Pump & Supply LLC | Rogers Brothers Hay |
| Blue Mule Outfitters | J Bar B Catlle Co. | Salmon, Lewis & Weldon |
| Brian Holliday | John and Kerstin Fowler | Salt River Project |
| Con & Joy Englehorn | Lakin Milling Company | Santa Rita Landscape |
| David Feenstra | Mark and Paula McGinnis | Stanley K Harper |
| Farm Credit Services Southwest | Marley Foundation | The Mahoney Group |
| Front Range Kubota | Myrna Baumer | Tom Chauncey |
| G & C Glass | Otto & Edna Neely Foundation | |
AUCTIONEER
---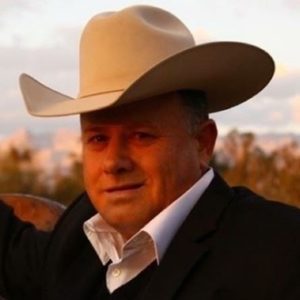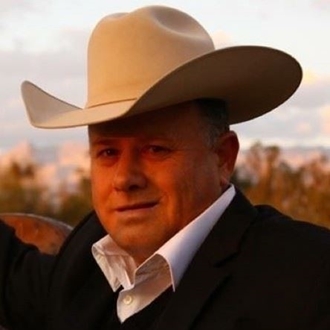 Auctions are a way of life for Ramirez Auction Service Inc. founder Paul Ramirez; with over 20+ years of auction marketing experience Ramirez Auction Service Inc. is a modern marketing company that uses the time-tested efficiencies of auctions to sell all types of assets. According to Paul, "Clients today are looking for a hassle-free cost-effective way to transfer real and personal property into money. Our business features both live, on-line and hybrid auctions which will ultimately expose your property to a vast platform of buyers.
Prior to Ramirez Auction Service Paul was employed at Shamrock Dairy, Walco International Veterinary Supply Company, and Arizona Feeds. As a youth he had great success in both 4-H and FFA winning numerous livestock judging contests and awards. The America Farmer Degree is awarded to members of FFA who demonstrate the highest level of commitment to the organization and make significant accomplishments in agriculture. Paul joined this elite class of individuals and although he knew animals would be in his future, while working at Nelsons Livestock Auction in Tucson, Arizona during high school Paul caught the auction bug! He credits auctioneer Jack Nelson for inspiring him to become what he is today, an auctioneer.
Paul has had great success in auctioneer contests, he is one of only two individuals' to ever win the Arizona State Auctioneer Championship three times. Paul won the California State Auctioneer Contest in 2013 and was awarded the 2009 International Livestock Champion Auctioneer at the Calgary Stampede. Paul conducts the weekly cattle auction at The Willcox Livestock Market and has conducted over 3,000 auctions in his career. Paul is a member of National Auctioneers Association, Western States Auctions Association and Arizona Cattle Growers' Association.
Paul has been married for 25 years and has two children. When not auctioneering he spends time with his family in Tucson, AZ and attends livestock shows or auctions where he loves helping youth maximize their profit at both the local county or state fairs. Paul found his true calling in the auction business and enjoys all aspects of the industry.
---
---
SPONSORS