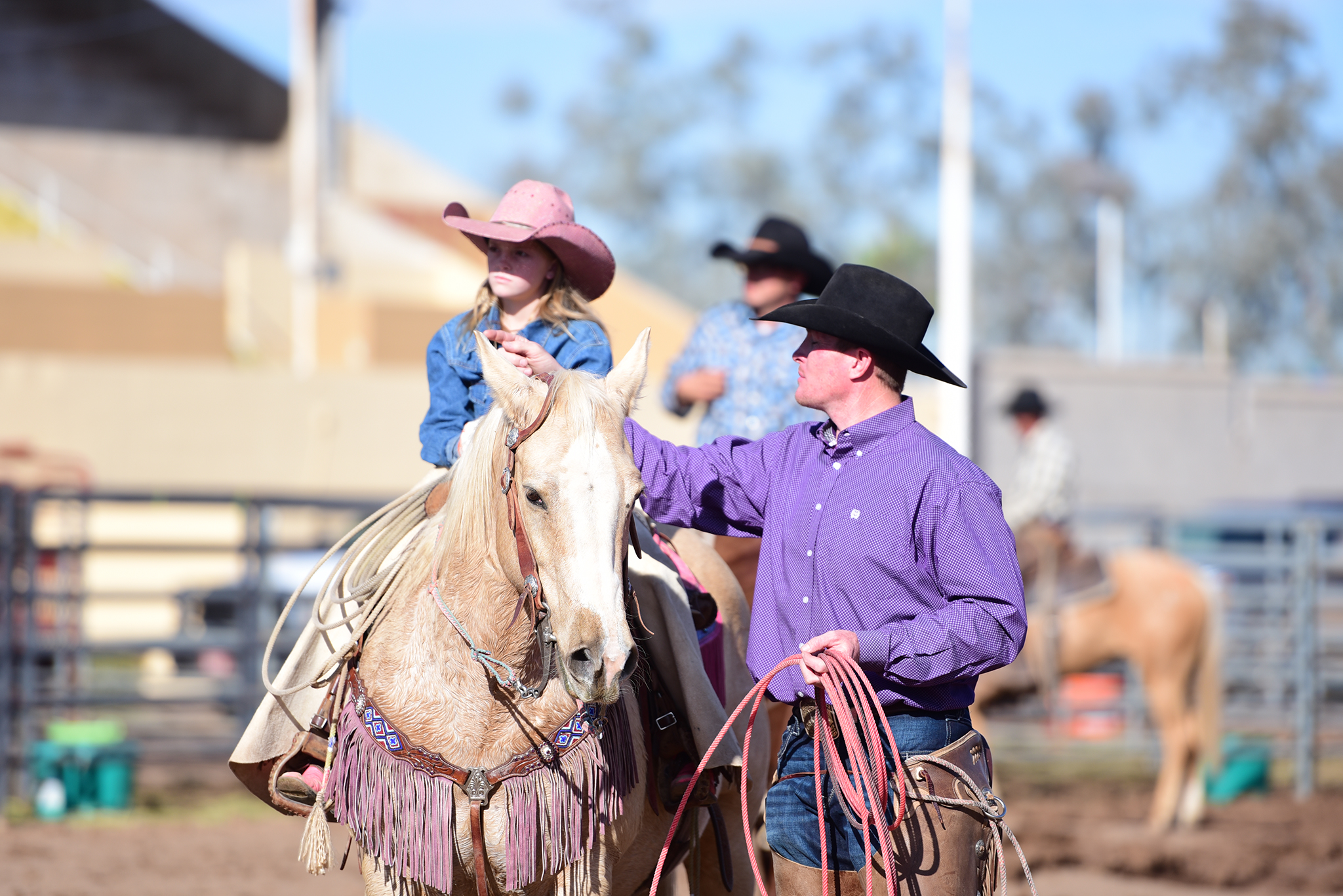 The 19th Annual Arizona Working Ranch Horse Competition, chaired by Kyle Best, provides a contest for horses from Arizona's working cattle ranches. As they take years to train, ranchers consider their horse a trusted partner in daily duties. Taking great pride in their horse's abilities, you can bet the competition among the ranchers will be fierce.
Show Specifics
Each horse and rider will have six minutes to execute a series of events commonly required in everyday ranch work, showcasing abilities to maneuver and work cattle.
Auction & Luncheon
Consignors and buyers for the Ranch Horse Auction, held in conjunction with the Arizona Ranch Replacement Heifer Sale, are treated to a barbecue lunch at noon, hosted by the Arizona Farm Bureau and Farm Bureau Financial, with the sale following.
Titles to Earn
Champion Ranch Horse
Reserve Champion Ranch Horse
Jackpot Payout & Auction
100% of collected entry fees added to payout jackpot
Up to three competing horses will be selected by the committee and offered for sale during the auction
Proudly Sponsored by: