Riders bring their A-Game when they attend a horse show. However, sometimes show day does not always go according to plan. Exhibitors at the Arizona National Horse Show shared some of their not-so-polished show day moments.
Ava Etcheverry from Bakersfield, California, has been showing horses for the past three years. This is her first year at the Arizona National Horse Show.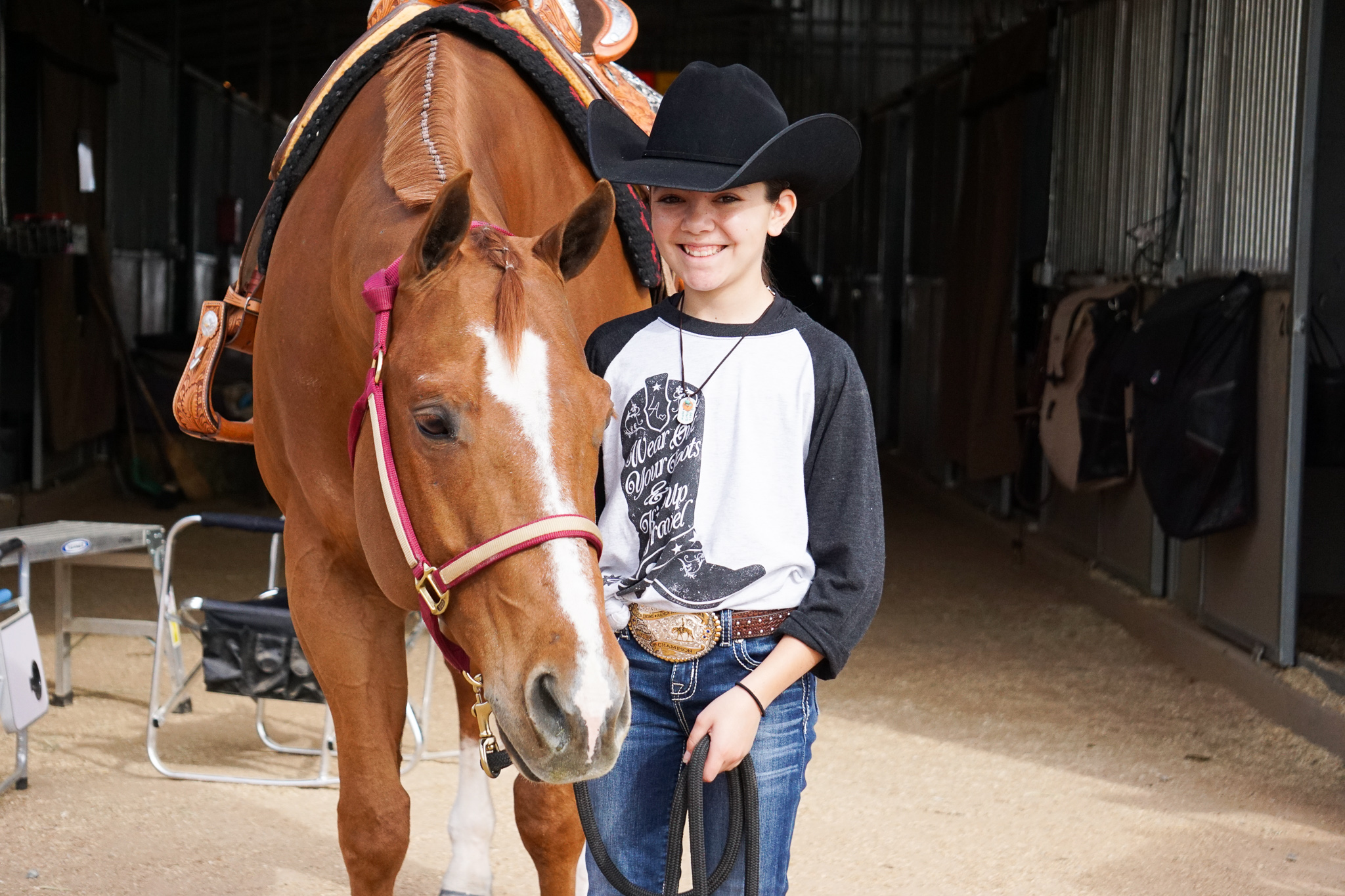 Ava Etcheverry from Bakersfield, California.
Although Ava hasn't been showing long, she vividly remembered her most embarrassing moment. She competed in a trail class and was trying to back up her quarter horse, Levi. He did not listen to her cues that day and ended up backing into a flower box. Ava said, "The flowers were shaking and I didn't know what to do!" From that point on, Ava remembers to always keep a look out for any unexpectedly placed flower boxes in the arena.
Marc Cosenza from Scottsdale, Arizona has shown for over 50 years, while also exhibiting at the Arizona National Horse Show since the early 1970's.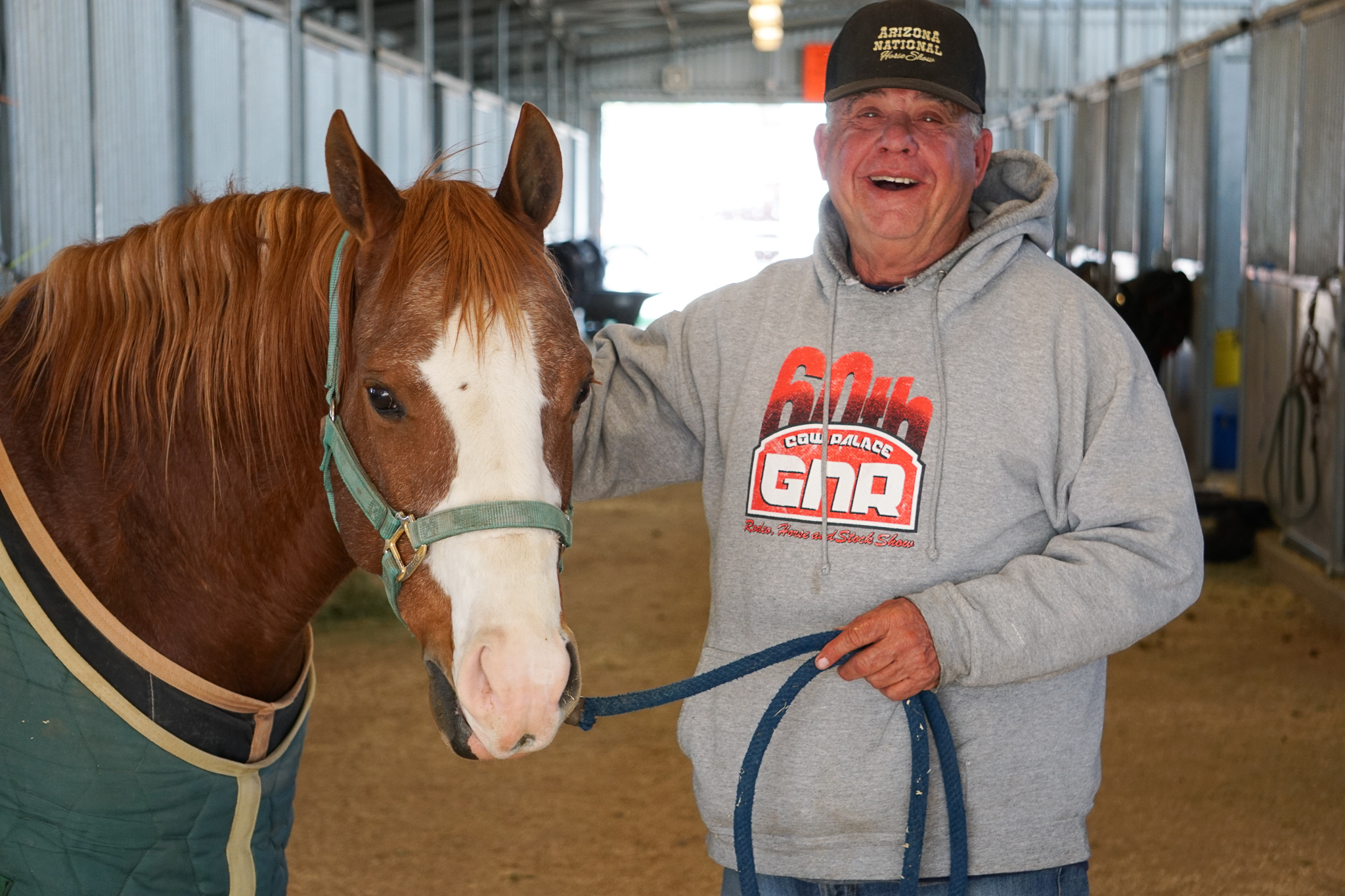 Marc Cosenza from Scottsdale, Arizona and long time attendee of the Arizona National.
Marc shared a memory from his early days of showing horses. Marc said, "I am so glad I got my embarrassing moment over when I was only 15!" He qualified in calf roping at the Quarter Horse Youth World Championships at 15-years-old. "Being at this age, I was all about the girls and invited them to come and watch me when it was my turn to rope," Marc said. He talked a big game to a lot of people about his roping and riding skills. In turn, he recruited an audience when it was his turn to ride. But as soon as they let the calf out, Marc's horse had other plans and bucked him off. This all happened right in front of everyone he invited. After that, Marc walked out of the arena covered in dirt from head to toe instead of with a lady on his arm.
Barbara Spring from Scottsdale, Arizona, is a long-time horse showman. This is her second year at the Arizona National.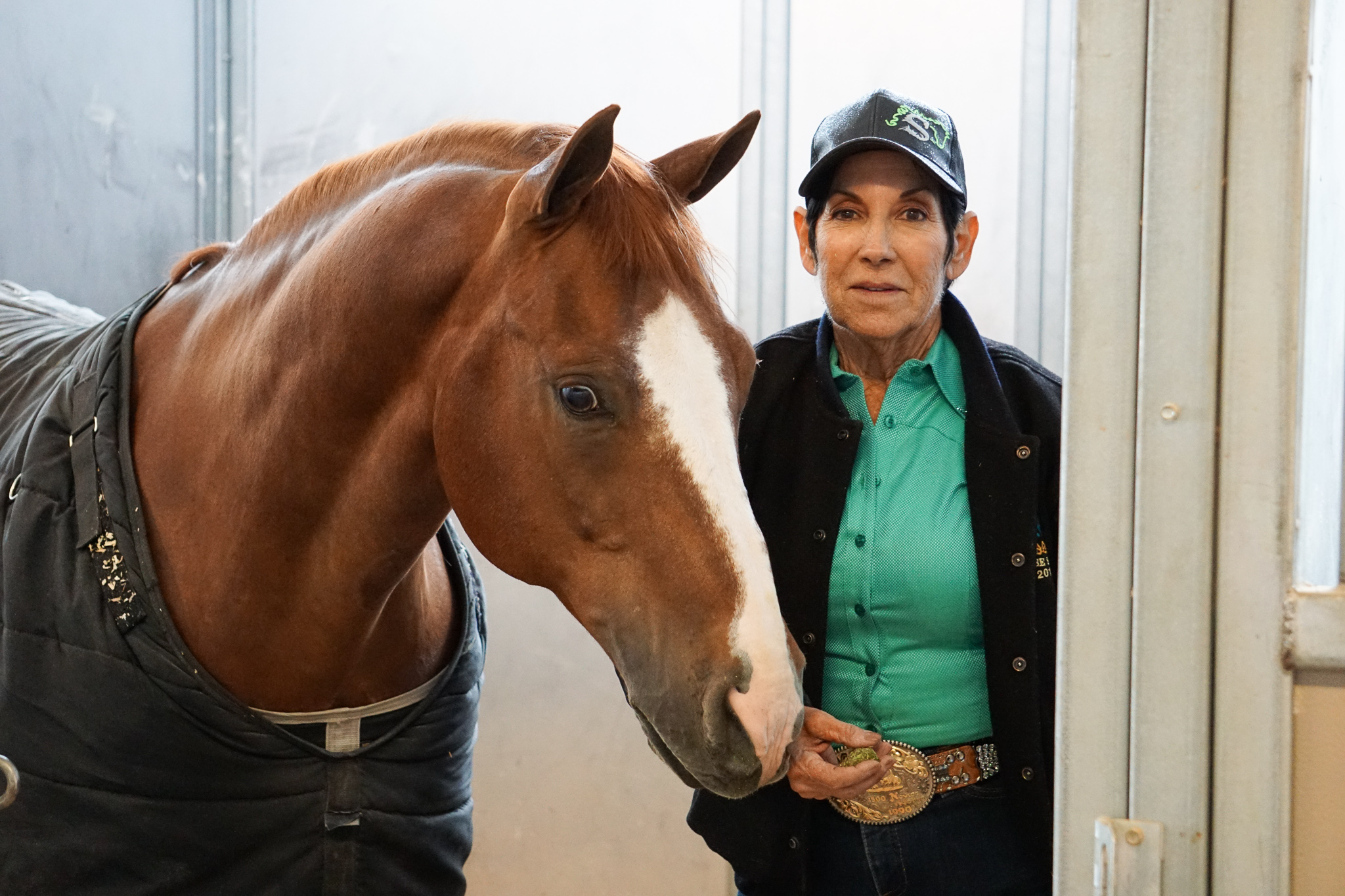 Barbara Spring from Scottsdale, Arizona.
Barbara recalls an unflattering moment when she left a large object in an inconvenient place at a show and did not take credit for it. "I usually have to use a stool to get on my horses," Barbara said. When she could not find one around the barn, she had to use a large metal ladder. In the process of getting onto her horse from the ladder, she clipped one of the rungs with her spurs, sending the ladder to the ground where it stayed. Thankfully, she made it onto the horse. But when others wondered why there was a random ladder lying in the aisle right in the way of everyone else, Barbara kept quiet; until now.
Teresa Hanson, originally from Fort Worth, Texas, resides in Scottsdale, Arizona. She has enjoyed her 25 years of showing and for the past six years has participated at the Arizona National Horse Show.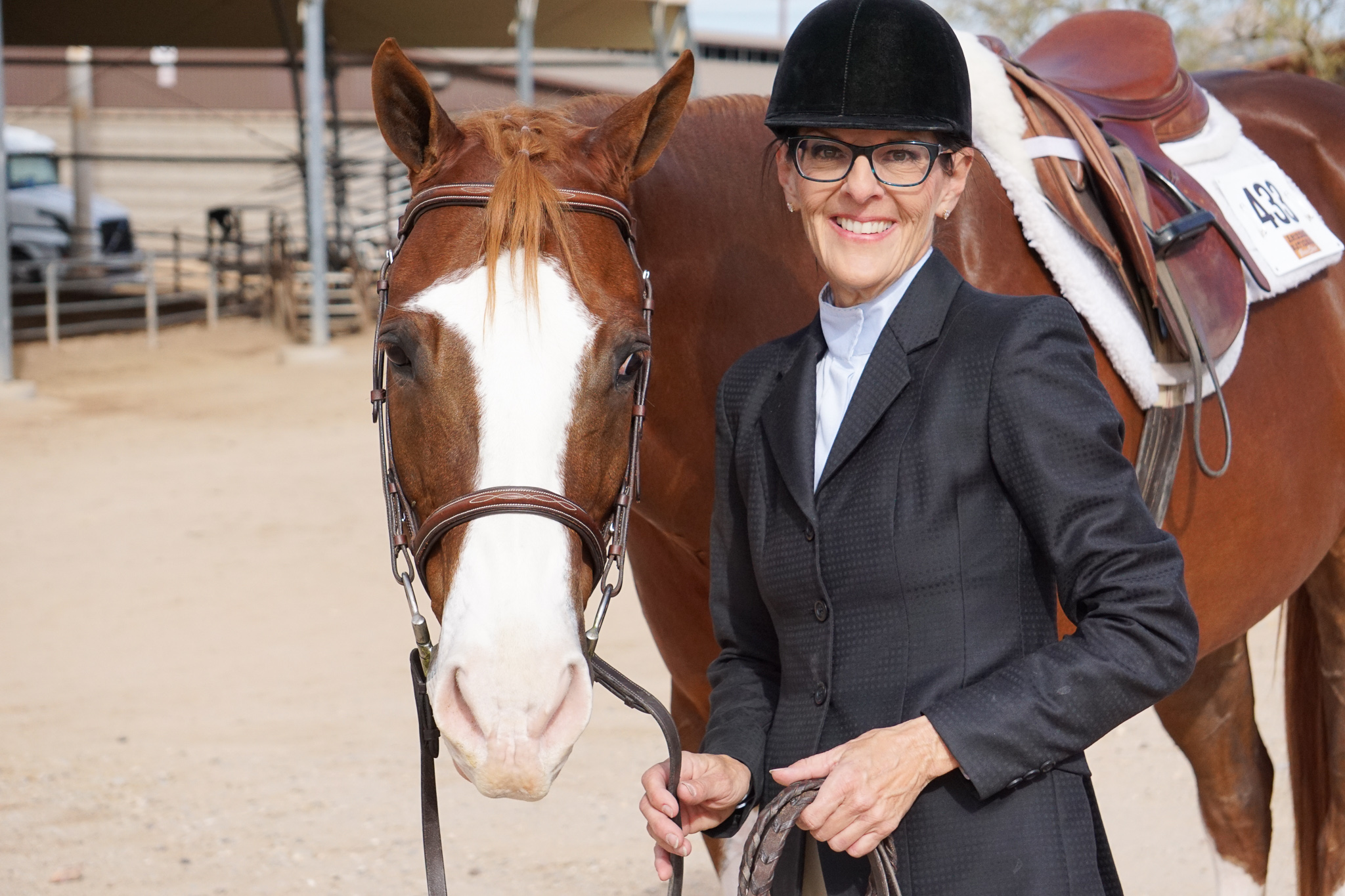 Teresa Hanson from Scottsdale, Arizona.
Teresa recalls one of her most embarrassing moments riding western at a paint horse show. She rode confidently while completing a pattern. Everything seemed to be going smoothly. All of a sudden while in the middle of a lead change, one of the silver Conchos fell off the back of her chaps. Her chaps immediately fell off and flew into the middle of the arena. "At least we didn't stop doing the pattern," Teresa said. Teresa left the class with dirty chaps and an embarrassing moment she was sure to not forget. Lesson learned: always double-check your chaps.
Even when show days do not go as planned, there are still great memories to be made.
___
Madison Andrade is the 2019 Arizona National Horse Show Media Intern. Originally from San Juan Bautista, California, she attends Butler Community College in El Dorado, Kansas studying Animal Science and Agriculture Communications.