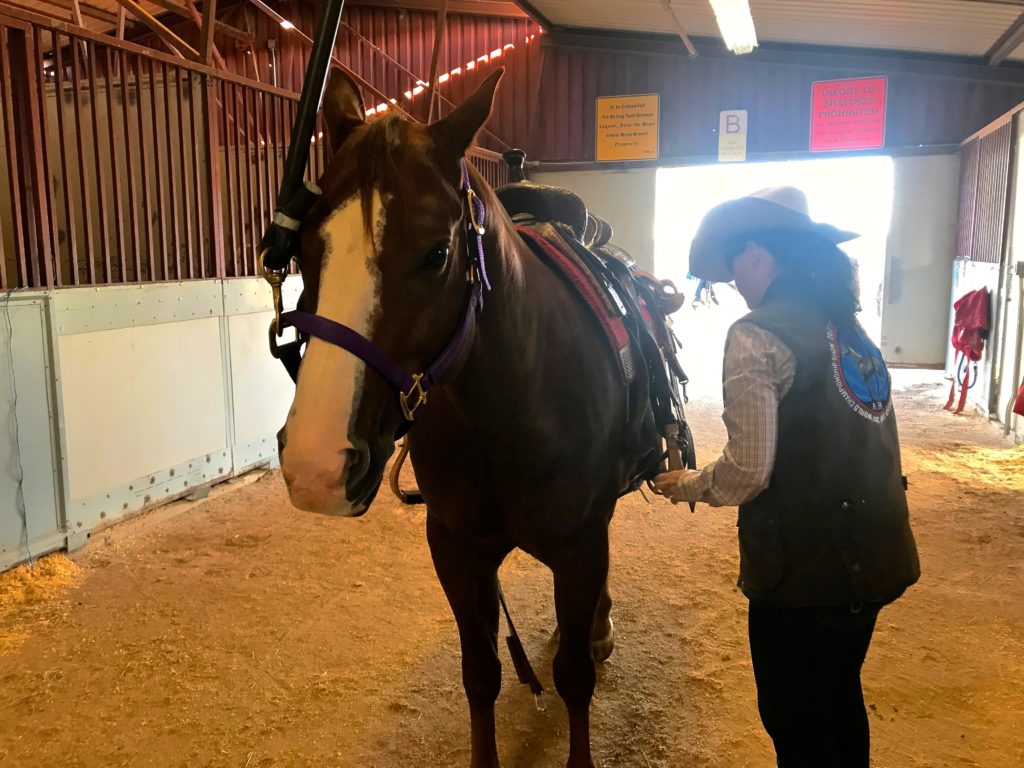 Notice something different about the Arizona National Horse Show this year?
With significant growth since its placement at Westworld of Scottsdale, more competitions have been added to its setlist including an American Quarter Horse Association show and now a National Reined Cow Horse Association show.
The implementation of this additional show gives exhibitors the opportunity to earn points for both organizations in one place.
"It's really great to be able to come to one show and qualify for more," Lauren Boychuk, who competes in the versatility ranch riding competition along with fellow horseman Stephenie Bjorkman, said.
Bjorkman shared she believes the combination of the two associations is a big draw especially for those in the versatility ranch riding competition because it allows for more opportunity for horse from all backgrounds to compete.
"It brings people together," Bjorkman said. "It brings different clubs and disciplines together." It is an opportunity for riders to qualify for more events such as the Arizona Saddlebred Futurity Horse Show.
Each organization counts points similarly, and all points go toward larger horse events such as the Futurity competition.
A break-down of the basics to tracking points for both events:
In a class with

five or more

horses shown, first place will receive

five

points for the win plus one point for every horse defeated.
Each succeeding place will receive

two points less

than the place before it. For example if there are 10 horses in class, first place is 14 points, second place is 12 points, third place is 10 points and so forth.
In classes having

less than five

entries, the first place horse will receive points

equal to the number of horses shown

in the class plus one point for every horse defeated.
There have to be

at least three horses

in a class for points to be awarded.

In any performance class, points are awarded based on the

total number of eligible horses

actually judged in that class, whether or not a disqualification took place.
For performance classes, horses must be

two years or older

to earn points.

For halter and showmanship classes, horses must be

yearlings or older

to earn points.

Points in the amateur and youth divisions are compiled on a one horse/one amateur or one horse/one youth basis and count toward any award so long as the

amateur or youth ownership requirements are met

.
—-
Shayla Hyde, a recent Arizona State University alumna, holds a bachelor's  in journalism and mass communication from the Walter Cronkite School of Journalism and Mass Communication.